Blog Home
Clean Your Apartment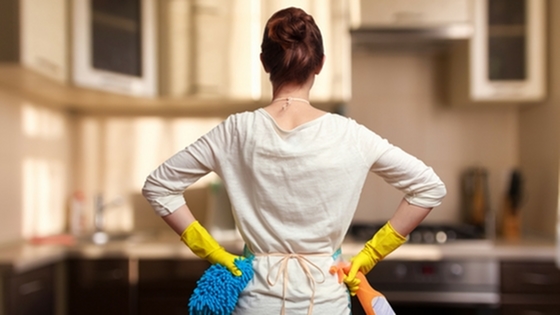 Coming home to a dirty or messy apartment is always unpleasant, especially after a long day at work or school. Instead of putting it off day after day, we suggest cleaning up and getting rid of the task looming over your head as soon as possible. This week's Prairie View at Village West Blog contains a list of tips on how you can more effectively clean your Kansas City, KS apartment!
Declutter
Everyone has items they need to throw away. However, many people dislike the idea of throwing things away because they have a fear that they'll end up needing those items after they've tossed them. Don't get caught in that mindset, though! Take time to go through your house and evaluate the items you haven't used in a while, without making excuses to keep them. Put the unused items aside to donate or throw away.
Once you've gathered all the clothes, furniture, and pots and pans you want to remove, consider how you want to dispose of them. If you feel like these items still have life in them, you can donate them to your local thrift stores or homeless shelters, where these items will be given new life and help others!
Clean the Hard to Reach Spots
After you've taken out the unwanted objects and clothes in your house, it's time to clean. You'll be surprised at how much cleaning you need to do. Clean the untouched corners of your home, sanitize your refrigerator, and vacuum or mop your floors. Getting down and cleaning gives you a different look at your apartment, makes your efforts of decluttering seem more effective, and gives you a greater appreciation for the work you've already done. Cleaning can be the cherry on top of all your efforts, giving your home a cleaner, fresher feel.
Maintain the Cleanliness
It's easy to fall back into old ways, and often times you'll need to make a concerted effort to make sure you're not accumulating more things. Keeping your apartment as clean and clear as possible throughout the day will make it easier. Find a system of organization that works for you and make sticking to it a positive habit in your life. Take some time every day to organize and clean up. Keeping your apartment decluttered will reduce you stress!